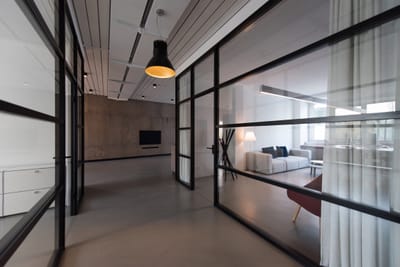 M&D LOCKS AND KEYS ON EMPIRE BLVD - JUST A PHONE CALL AWAY
For our Brooklyn customers, we have two shops to serve you, Cortelyou Blvd and Empire Blvd. This way, we can get to you fast and get you back on you way fast, too.
Our Empire Blvd location is strategically located to get to you fast whether you're locked out in Brooklyn, Queens or any of the 5 boroughs. Our locksmiths patrol the city and are ready for your call no matter where you are stranded or locked out. So if you lose your keys, break a key off in the ignition or lock yourself out, there is always an M$D locksmith just moments away.
Empire Blvd: The M&D Home Office
We moved our home office to Empire Blvd because it is central to our customers. You can come visit us any time or give us a call for any lockout emergency. Our locksmiths are available 24/7. The shop is stocked with many home improvement items such as tools for plumbing, electrical, automotive and of course, security. We have a full line of security cameras, security doors and windows, security garage doors and more. Regardless of what you need to protect your family and property, our Empire Blvd location is here to serve you.
A Brooklyn Community Partner
Our Brooklyn customers love M&D. That's pretty evident by the raving customer testimonials throughout the Internet. At M&D, we advocate for openness and honesty among the locksmith industry. We'll never show up in an unmarked car, we'll never charge you more than what is fair and we will not break or destroy property unless it is with your permission and absolutely necessary to gain access.
We want to be your locksmith of choice when you're in a tight spot. We hope that you'll input our phone number in your phone for future emergencies, but only expect this if you are completely satisfied with our service. Additionally, if you do like our work, we would greatly appreciate an honest review in either Google Reviews or Yelp. Check out what others have to say about M&D Locks and Keys.
20 Minutes Response Time
Indeed, our Empire Blvd location is central to Brooklyn, but with locksmith vans all throughout the 5 boroughs, our crews have an impressive 20-minute response time and 24/7 availability. Our mobile technicians go through rigorous lockout training and pre-screening to ensure your emergency is addressed quickly and honestly. Each one is trained and certified by the Associated Locksmiths of America (ALOA) so they can deliver the most efficient and reliable service to you.